Duo Ebano
Clarinet, piano and more

Duo Ebano has many faces.

Here you can discover some of them.
About our concert at Sala dei Giganti - Padua (IT)
by Christopher Axworthy
"Today there was a very fine pianist too in company of a superb young clarinettist.Their playing of miniatures by Lutoslawski,Berg and Omizzolo was a lesson in real chamber music playing.Listening to each other as their kaleidoscopic sense of colour and range of sounds was perfectly matched to create the atmosphere and character that brought these works vividly to life."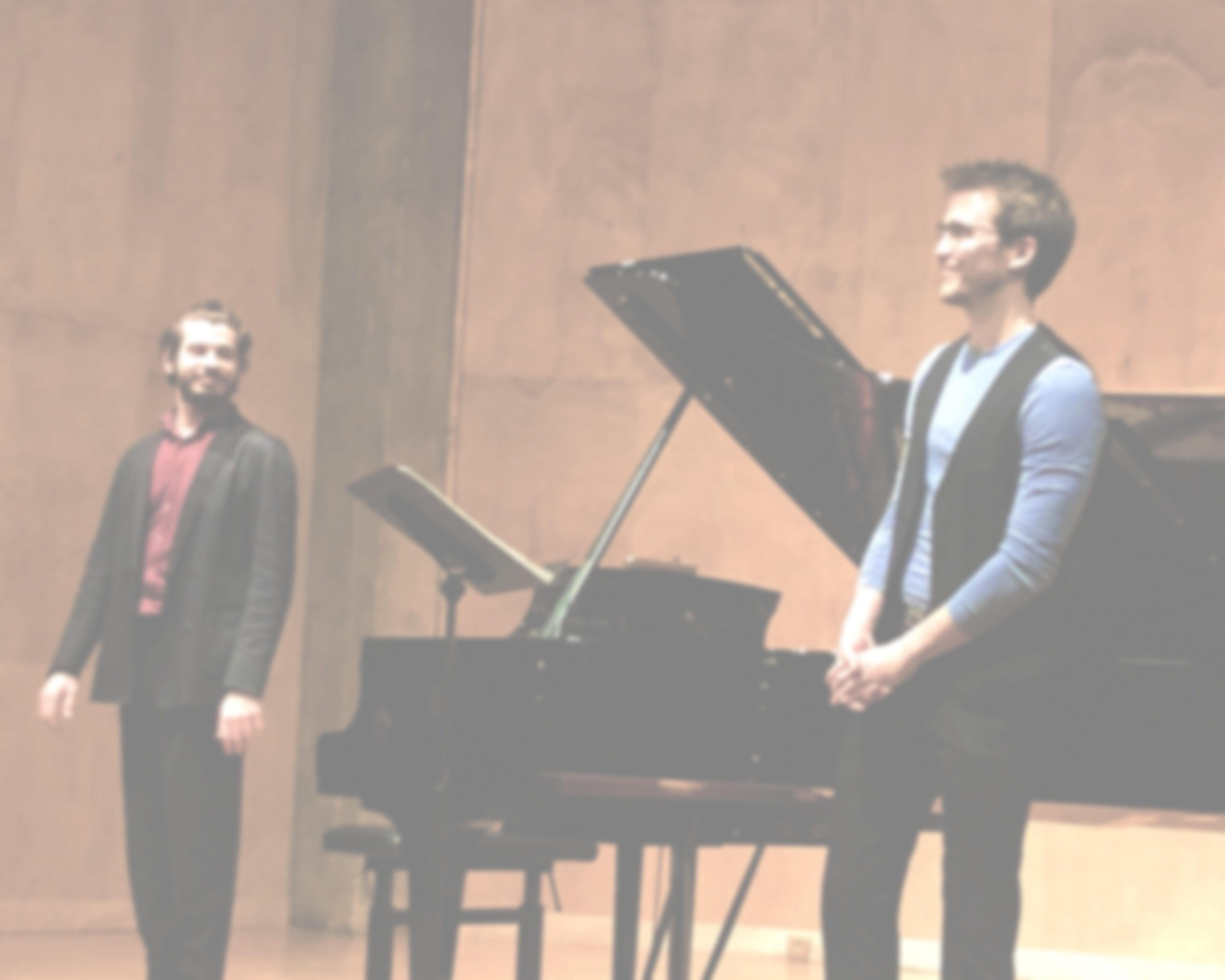 About our concert at Salle Cortot
"As part of its activities for the 2021 – 2022 Saison, Pro Musicis invited the EBANO DUO, of Marco Danesi, clarinet, and Paolo Gorini, piano. The public concert took place December 13, 2021, and it was a resounding success. The public of demanding amateurs and professionals loved the Ebano ensemble by its musicality, its outstanding coordination and its sound balance, qualified as "perfect".
I certify that the EBANO Duo is one of the best chamber ensembles we had in years, and wish them a brilliant and full recognition for their career."


François Lafaye (Executive Chairman of Pro Musicis Foundation)
Blackbird (r)evolution - Debut album
Trailer and review
Content from Youtube can't be displayed due to your current cookie settings. To show this content, please click "Consent & Show" to confirm that necessary data will be transferred to Youtube to enable this service. Further information can be found in our Privacy Policy. Changed your mind? You can revoke your consent at any time via your cookie settings.
Consent & Show
From the classics to the mesmerising electronic world. Come with us and reach beyond the mirror.
Video by: Michal Grycko
Review by Ben Taffijn
"Take the way in which Berg builds up the sound image in the second piece, "Sehr Langsam", without any doubt sublime and beautifully played by this duo." [...]
Read here the complete text (in Dutch)
About
Duo Ebano plays music by Brahms and Schumann? Certainly.
Duo Ebano plays newly written music? Absolutely.
Duo Ebano plays multiple instruments? Definitely.
Duo Ebano works with electronics? Gladly.
Duo Ebano's repertoire reaches outside the classical music domain? Very often.

Duo Ebano has many faces, and it cannot be confined into a rigid category. Marco Danesi and Paolo Gorini founded Duo Ebano in 2016. Their opposite personalities create a productive equilibrium that fosters imaginative, colourful, and thrilling musical results.
Classical music venues such as the New York Chamber Music Festival, Salle Cortot Paris, Muziekgebouw Amsterdam, and contemporary music festivals like Gaudeamus, November Music, and Milano Musica have welcomed the two musicians.
Duo Ebano's first album, "Blackbird (R)evolution", crystallizes the soul of the ensemble. With fearlessness and curiosity, Marco and Paolo combine sonic experiments with classical literature.

"Whoever gets acquainted with the Duo Ebano for the first time, thanks to this CD, will undoubtedly be impressed by the technically and interpretively rich arsenal that these two gentlemen have at their disposal. These are top musicians [...]."
Aart van der Wal (music journalist) - OpusKlassiek